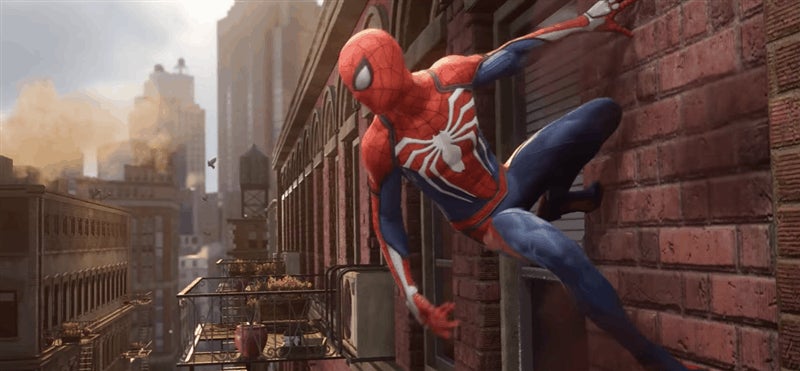 At Sony's E3 Megapalooza, the PlayStation makers announced a PS4-exclusive Spider-Man game from Insomniac, the studio behind Ratchet & Clankand Sunset Overdrive.
"Take control of an experienced Peter Parker who is more masterful at fighting crime," reads the blurb beneath the teaser.
Official Synopsis:
Starring the world's most iconic Super Hero, Spider-Man PS4 (working title) features the acrobatic abilities, improvisation and web-slinging that the wall-crawler is famous for, while also introducing elements never-before-seen in a Spider-Man game. From traversing with parkour and utilizing the environment, to new combat and blockbuster set pieces, it's Spider-Man unlike any you've played before.
Marvel and Insomniac Games have teamed up to create a brand-new and authentic Spider-Man story. This isn't the Spider-Man you've met before, or seen in a movie. This is an experienced Peter Parker who's more masterful at fighting big crime in New York City. At the same time he's struggling to balance his chaotic personal life and career while the fate of nine million New Yorkers rests upon his shoulders.
Check it out below:
Our first reactions are mixed. I think it looks great, but Rek is on the fence. We'll have to see more of the game play before we do an in-depth analysis and first thoughts.
What do you think? Let us know below!
~Seppin
~Rek