We wanted to take a moment and wish Jason Momoa a very Happy Birthday!
We also wanted to salute our favorite badass Aquaman and Dothrakian with some great pictures and quotes.
Maybe not, Drogo, but we'll do our best.
Our favorite quote:
Khal Drogo-Game of Thrones-:
His first duty as Aquaman in the DCEU…
Signing a poster saying 'F-Marvel'
His Friendship with Ray Fisher & Ezra Miller makes us wish we were on set with him:
Or have a beer with him: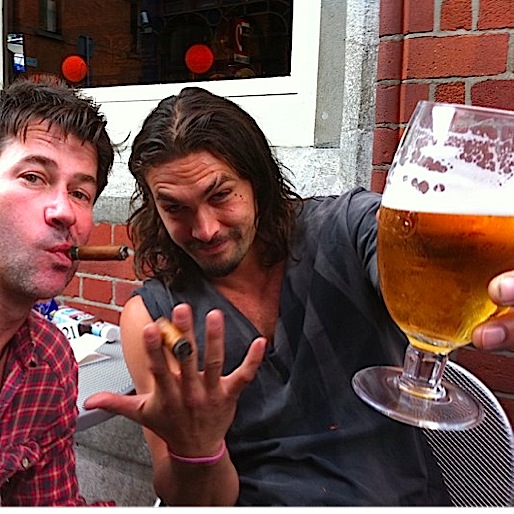 Happy Birthday Jason Momoa! Thanks for being the Aquaman we deserve.
~Seppin
~Rek