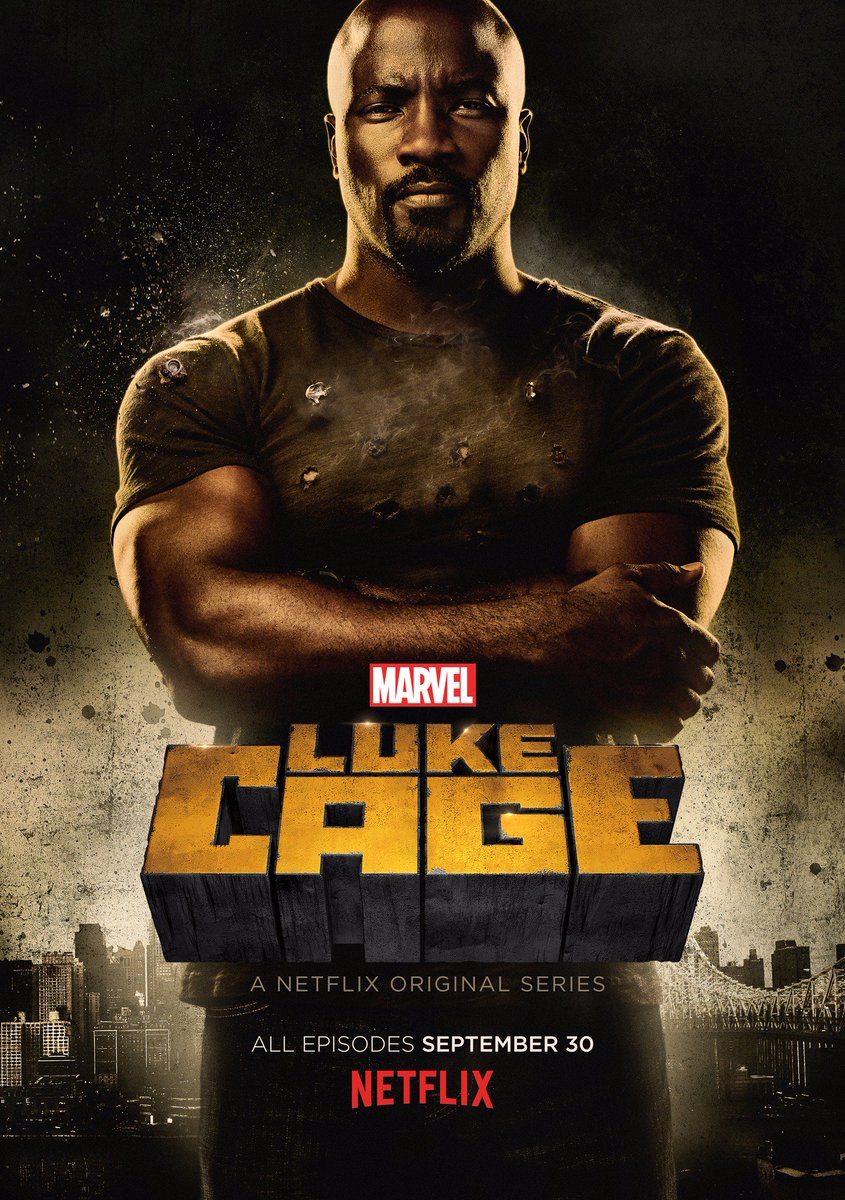 Sweet Christmas!
Not only did Netflix unveil a new poster for Luke Cage but they also teased that we are getting a new trailer tomorrow!
Love the poster and the bullet holes in the t-shirt.
Luke Cage will be available on Netflix September 30, 2016 and you know we will be binge watching all weekend.
~Seppin
~Rek