If you are a fan of DC Animation, then get ready for NYCC because Warner Bros. will be rolling out an exclusive first look at Justice League Dark and they will also have a screening of Batman:Return of the Caped Crusaders!
A new picture was just released and you can check it out below.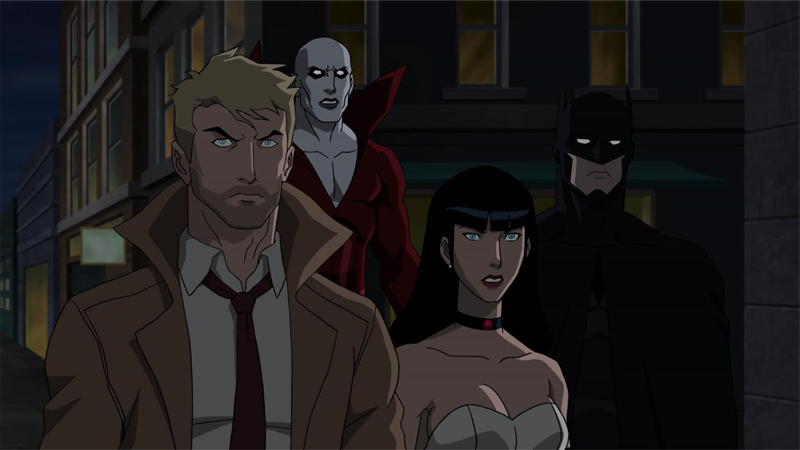 Justice League Dark will be featured at the Main Stage of the Javits Center on Saturday, October 8 at 4:45 PM. While the full movie will not be shown, there will be footage from the film as well as a panel discussion accompanying it. According to the press release:
"The spotlight panel will include the first official film footage from the all-new animated Justice League Dark, and an enthralling discussion led actors Matt Ryan and Jason O'Mara alongside the filmmaking trio of producer James Tucker, director Jay Oliva and character designer Phil Bourassa."
Batman: Return of the Caped Crusaders will be shown in its entirety on Thursday, October 6 at 5:30 PM on the Main Stage at NYCC, and will be followed by "an entertaining panel discussion amongst Adam West (Batman), director Rick Morales and screenwriters Michael Jelenic and James Tucker."
Alright…who is springing a plane ticket for me to go to NYC?
Batman: Return of the Caped Crusaders arrives on Digital HD October 11, 2016 and on Blu-ray and DVD November 1, 2016. Justice League Dark arrives on Blu-ray/DVD/Digital HD in early 2017.
~Seppin
~Rek