We haven't got into the Nintendo Switch on here yet because we were waiting for more information. We now know a bit more.
Nintendo has announced when it will detail the upcoming launch of its new console, Nintendo Switch, in full this January 12, 2017.
"Today, Nintendo president Tatsumi Kimishima announced that major details about our next home gaming system, Nintendo Switch, will be shared in a live presentation streamed worldwide from Tokyo on 13 January 2017."
The live stream for us in America means a very late night!
Rek and I are a bit split on this announcement. We both think it's interesting, but Rek just isn't a Nintendo guy, so he has reservations. I think it could be something very innovative and the possibilities are just amazing. This really could be a game changer for the NextGen console.
We still need to find out more about its capabilities and price, but it does look interesting.
Final Fantasy 15
Square Enix has released a new trailer for the upcoming RPG Final Fantasy 15. The news has coincided with the game finally going gold ahead of its release on PS4, Xbox One and PC on 29 November.
A multiplayer co-op mode was announced too, which will be released as paid DLC sometime next year.
Trailer:
Uncharted Movie News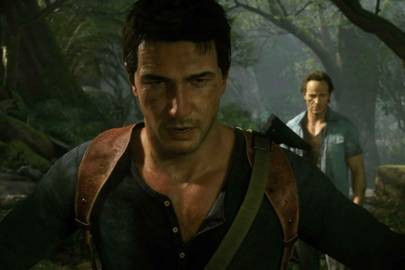 The live-action Uncharted film has gotten a new director. Shawn Levy, who you may know as the executive producer and director of Netflix's Stranger Things will be in charge of the new movie.
An Uncharted movie has been trying to get off the ground since 2008, with various actors and directors attached to the movie, but so far none has stayed around.
Could this be it for real this time?
~Seppin
~Rek