Hello everyone and welcome back to our Monday draft where we cast characters for their upcoming movies. This Monday is going to be very special because we are going to be casting members of Justice League Dark for the Dark universe movie that is in the works. So let us begin with the best character they have.
John Constantine
John is a con man and a an incredibly powerful mage. His mother died giving birth to him and his father tormented him for it since his birth until John ran off to learn the mystic arts to meet his mother again and bring her back. John met some people along the way that helped become the all powerful mage that we know and love. The biggest attribute to John is that he isn't a hero. He would rather save his own life than that of his friends or someone he just met. That is what makes John so dangerous to have on a team, but you need him because he is so powerful. Sadly we will not include Matt Ryan in this casting list since DC has already come out saying he won't play the role.
Colin Farrell
Yes, our first pick is Colin Farrell. He was actually rumored not to long ago to be playing John Constantine for the movie. That has left a mark that we could not shake off because he would be perfect in the detective-esque role he would be playing. He is an incredible actor from True Detective. So why can't we just forget that whole Bullseye thing?
Ewan McGregor
Now, we remember from the rumor that Ewan McGregor was supposed to be playing Etrigan the Demon, but wouldn't he be better as John Constantine. He looks more like John and he has the accent already. We just need to see him play a darker character. Darker than any role he probably has ever played. The only problem I see with Ewan is that he is Forty-Five, a good age for John Constantine, but these cinematic universes tend to last awhile. I don't want to see a fifty year old Ewan star in John's first solo film. But he is the best second option that we can see.
Zatanna Zatara
Zatanna is the daughter of the famous magician Zatara and continued his legacy after he dies during a seance. Zatanna uses a mystic art known as backwards magic in which she speaks the words backwards and it causes events to happen. so who will we be gnitsac for the role?
Casting spelled backwards…get it? That's our pun for today.
Zooey Deschanel
She is a young and quirky actress that can definitely play the role of the fun magician. Although Zooey hasn't been in any movies recently, she has been a constant fan choice. She can play the clueless magician that doesn't know what to do without her father. The only issue with her is that she may not have enough star power to pull in an audience if they were to do a solo film.
Anne Hathaway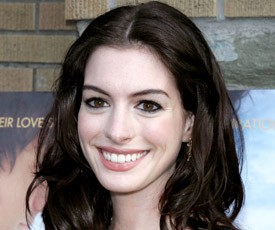 Now if you want someone to play the stronger magician that Zatanna has become in the comics then they should take a glance back at Anne Hathaway. She did a great job as Catwoman in the Dark Knight Rises and is young enough to play the character. She also fixes Zooey's issue because she does have the star power to bring a lot of people to a solo movie if they were to make one.
Deadman
Boston Brand was an acrobat who got shot off the trapeze during a show. He wasn't the nicest person during his life and that is why he is stuck in purgatory. Even after stopping his killer he was stuck in the world without a meaning. So he was forced by the Hindu god Rama Kushna to set out across the world and help those in need. As well as stop the mercenary group called the Scavengers who killed him.
Matt Damon
So after the martian, everyone has been trying to get Matt Damon in a comic book movie. So this is our shot at it. He would be really good as Deadman. He has the humor that everyone would love. He has the star power and the acting ability to give this character life so to say. Plus he's friends with Ben Affleck and wouldn't it be great to see Matt Damon take control of Ben Affleck's Batman.
Tyrese Gibson
So if DC wanted to diversify the cast a little more I think that this would be a great way to use Tyrese Gibson if you didn't want him as Green Lantern. He is really funny and would be able to change this character that hasn't had any big changes since he was imagined. I know it isn't what Tyrese wanted, but he could really make this role something to remember. You are lying to yourself if you don't want to see a flying Tyrese Gibson freaking out above his corpse.
Thoughts? Do you have your own picks?
~Seppin
~Rek