The CW just came out with a lot of news and there are several news items to go through, but let's start off with Black Lightning!
The trailer is full of action and we like that Black Lightning is older. This isn't an origin story, which makes it somewhat unique in this day and age. Oh, and Black Lightning has NO qualms doing what must be done to protect his city. Plus, Thunder and Lightning, his daughters…can't wait to see their abilities emerge.
Something tells us that dad isn't going to be too happy when his baby girls start wanting to fight crime with him.
Check it out!
Our Reaction: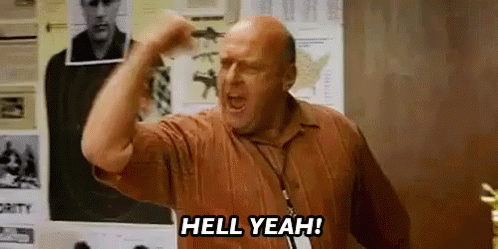 The CW also released a new synopsis:
Jefferson Pierce (Cress Williams) is a man wrestling with a secret. As the father of two daughters and principal of a charter high school that also serves as a safe haven for young people in a New Orleans neighborhood overrun by gang violence, he is a hero to his community. Nine years ago, Pierce was a hero of a different sort. Gifted with the superhuman power to harness and control electricity, he used those powers to keep his hometown streets safe as the masked vigilante Black Lightning. However, after too many nights with his life on the line, and seeing the effects of the damage and loss that his alter ego was inflicting on his family, he left his Super Hero days behind and settled into being a principal and a dad. Choosing to help his city without using his superpowers, he watched his daughters Anissa (Nafessa Williams) and Jennifer (China Anne McClain) grow into strong young women, even though his marriage to their mother, Lynn (Christine Adams), suffered. Almost a decade later, Pierce's crime-fighting days are long behind him…or so he thought. But with crime and corruption spreading like wildfire, and those he cares about in the crosshairs of the menacing local gang The One Hundred, Black Lightning returns — to save not only his family, but also the soul of his community.
Something interesting to note, Black Lightning will NOT be part of the Arrowverse, which is somewhat surprising. Perhaps it's on a different earth like Supergirl. Whether that mindset stays remains to be seen, but this is what network chief Mark Pedowitz had to say:
"We do not aim to do a five-way crossover," he confirmed. "Black Lightning, at this time, is not part of the Arrowverse. It is a separate situation. But there will be a big fourth quarter crossover with all four of the shows that are on in the fall."
Makes no difference to us.
#BlackLightningisback
~Seppin
~Rek