Hey guys, guess what! It's time for some Young Justice season three news.
Here we get the first look a the team. Check it out: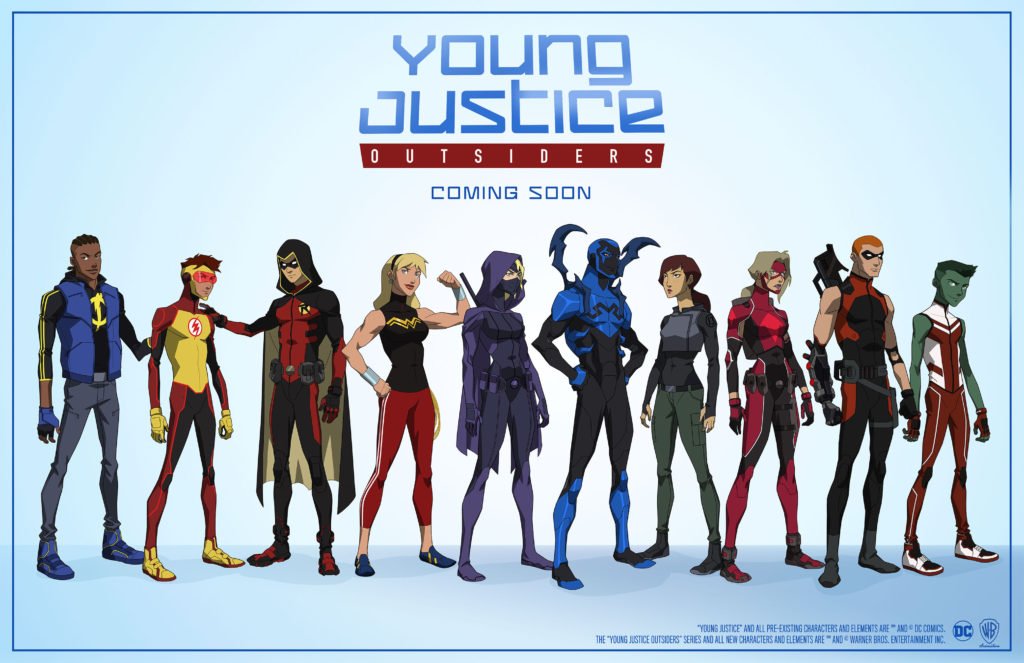 .
Some cool suits for Robin, Arsenal, Blue Beetle, Kid Flash, Static, Wonder Girl, Beast boy. Some good looks at Arrowette, and Spoiler at the end. The character in the middle will be introduced during the season.
Seppin thinks that she is somehow related to Cheshire and Artemis.
The OG team… whats left of them anyway.
And they have plans for season Four and season Five already mapped out. Isn't this awesome.
Seppin's Reaction:
~Seppin
~Rek