Last night news broke that a Joker origin movie was in the works and we are going to try and break it down for you as best as we can with the little that we know.
Apparently Warner Bros. and DC already have the Hangover director Todd Phillips writing the script with Scott Silver and the movie has Martin Scorsese attached to produce. The film will be an origin story and will not be attached to the current DCEU and it will most likely feature a younger version of the Joker which means Jared Leto will not star in this film.
On a quick side-note: Jared Leto was confirmed yesterday to be in Suicide Squad 2 and Gotham City Sirens.
The intention according to Deadline writer, who broke the story was "to make a gritty and grounded hard-boiled crime film set in early-80s Gotham City that isn't meant to feel like a DC movie as much as one of Scorsese's films from that era, like Taxi Driver, Raging Bull or The King Of Comedy," he writes.
This will be the first film under a new WB banner that expands DC properties with new storylines and different actors – and while the script is already in the works, there are no signs yet as to where the film will fit in the DC schedule
.Our reaction was pretty much this in a nutshell…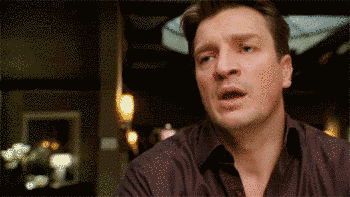 To begin with, we would like to point out that this has not been confirmed or denied by Warner Bros. or DC. We would like to formally beg Seppin's mentor, Geoff Johns to come out and issue a statement or do an interview regarding this news and clear the confusion up about what exactly is going on here.
We, of course, discussed what this could mean, but again it's all speculation and we want to make that clear. Now, is this a good thing or should the DCEU be focusing on what they already have in their upcoming line-up?
Yes, absolutely, BUT this might be an interesting concept. Now, obviously the only origin story they could do for the Joker would be The Killing Joke. That story, if you recall, has never been confirmed as cannon, but what a movie it could be. We might also get other major stories, like Death in the Family, that were never part of a series, but awesome nonetheless.
You could also do an earlier version of Batman.
Don't get us wrong, we love Christopher Nolan and we enjoyed what he did, but those movies were not comic book accurate and Seppin has been dying to see a proper Batman:Earth One story on the big screen for…his whole life. You could do prequels to the Ben Affleck Batman and really explore some great material that has never been done before.
Again this all just talk, talk, talk. We have no idea what is actually going on and until we do, we really hate to spin any story until it is confirmed.
What are your thoughts?
~Seppin
~Rek