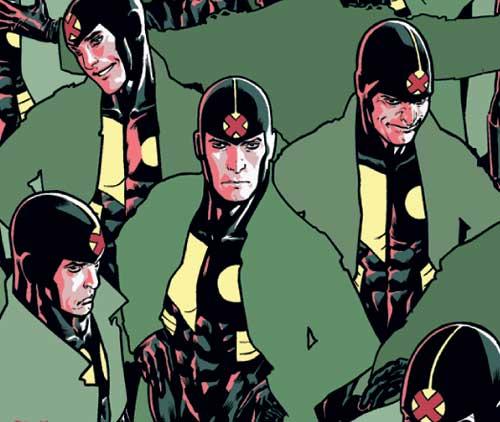 Some intriguing news came out last week when Deadline released an exclusive about a new marvel film going into development over at FOX.
Specifically, they told us that there is a Multiple Man movie starring James Franco in the works. They apparently have Wonder Woman writer, Allan Heinberg already set to scribe. This seems a little sketchy at first, but then it turns out that Simon Kinberg and his company is set to produce the movie. This legitimizes the story, because Simon Kinberg has produced every X-men film.
So, who is Multiple Man?
Jamie Madrox is a mutant that is originally shown with the brotherhood of evil mutants, but later on joins a team called X-Factor which is pretty much a team comprised of background character sto make them seem cool. He has the ability to duplicate himself. So he can be a bit of a bad guy, but also a hero in some situations.
What do we think?
James Franco is a perfect choice for this film because he has his own fan base and is a pretty big name to bring into the franchise. We are glad to see the FOX is finally using characters that aren't Wolverine, but Multiple Man…Really? He isn't known at all to anyone but fans. We understand they they struck gold with Deadpool, but maybe they should be careful not to make Multiple Man feel like a cheap version of Wade Wilson. We'll see what happens, but we are interested to see if Jame's brother Dave will join to play one of the clones, because that would be funny.
What do you think?
Can Multiple man live past that stint in Last Stand?
~Seppin
~Rek