It took us a few days to absorb this news.
Is Jason Todd coming to the new DC streaming show Titans?
And is Roy Harper showing up with him?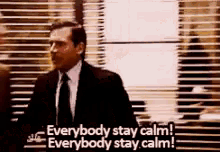 The seventh Titans episode will reportedly be named "Jason Todd. The show is rumored to be naming titles of the episodes for individuals or character groups.
According to the site, the title listing for the first seven episodes of Titanswill look like this:
#1.1 "Titans" (Pilot)
#1.2 "Hawk and Dove"
#1.3 "Starfire"
#1.4 "Rachel"
#1.5 "The Doom Patrol"
#1.6 "The Messenger"
#1.7 "Jason Todd"
Our Reaction…
We all know Rek is a huge Nightwing fan and of course, we are all excited for Titans, but Jason Todd?
Well, he's Seppin's and MSR's favorite and to actually see him on screen will be unbelievable.
Of course, none of this is confirmed, but…holy smokes.
Or Bat Family anyone???