Hey everyone! Seppin and Rek are back to the blog today with some interesting news on Netflix's new show based on Capcom's video game series, Resident Evil. A little tidbit before we get to the news, during quarantine, Rek and his sister played through the series for fun and they've got some reserved opinions about the news.
However, check it out before we go into our side of things!
They also released a small summary about the show, which you can read here!
In the first timeline, fourteen-year-old sisters Jade and Billie Wesker are moved to New Raccoon City. A manufactured, corporate town, forced on them right as adolescence is in full swing. But the more time they spend there, the more they come to realize that the town is more than it seems and their father may be concealing dark secrets. Secrets that could destroy the world.
Cut to the second timeline, well over a decade into the future: there are less than fifteen million people left on Earth. And more than six billion monsters — people and animals infected with the T-virus. Jade, now thirty, struggles to survive in this New World, while the secrets from her past – about her sister, her father and herself – continue to haunt her.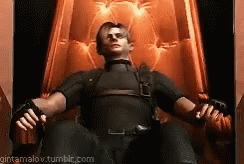 Now… we really hate to show bias on this site since so many news sites drive their views with rumor mills and opinionated pieces. So, Rek is going to keep his mouth shut and wait for more on the series before talking about how he was disappointed at the news this morning. Or how he wished they could just due the games justice for once. Or that they could make something like the first two games. Or–
Well, hopefully, they'll do some good with the series like they did the Witcher. (Hold X to doubt)
Anyways, what do you guys think of the Resident Evil show? Are you fans of the games? Is this what you wanted to see? Tell us in the comments below!
Until next time…
~Rek
~Seppin