Hey everyone! Seppin and Rek here on this sad day to inform you that Patty Jenkins' Wonder Woman 1984 has been delayed yet again!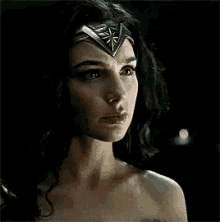 Here's the official statement from Warner Bros. Pictures Group Chairman Toby Emmerich.
"Patty Jenkins is an exceptional filmmaker and with Wonder Woman 1984 she has delivered an incredibly dynamic film that moviegoers of all ages around the world will absolutely love. We're very proud of the film and look forward to bringing it to audiences for the holidays."
The new release date is set for Christmas Day, a holiday release. This means that the film will come out a week after Dune's release.
It's sad to see, but this is the world we're in right now. Are you guys still excited for Wonder Woman 1984? Do you think that it will be released on time or to be pushed again? Tell us in the comments below!
Until next time…
~Rek
~Seppin