It's Monday Draft day and we are having a blast casting certain movie roles. It's unlikely that any of these come to fruition, but we're having fun, and that's all that matters!
First up is Seppin's favorite comic book character and one that we will hopefully be seeing soon on the big screen.
Jason Todd/ Red Hood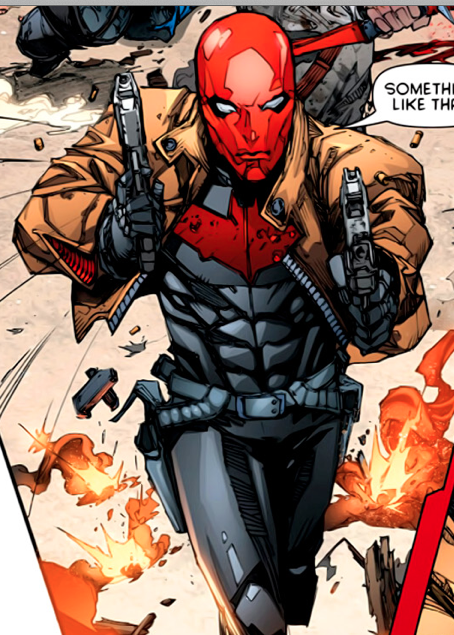 The Robin gone bad.
The best anti-hero character ever created.
We have all heard the rumors. The likelihood of a Batman: Under The Red Hood movie is looking like it will happen and Seppin's dream of seeing Jason Todd on the big screen in a real life character will be fulfilled.
But who can play him?
Seppin's Choice
Jensen Ackles
Jensen Ackles voiced Jason Todd in the Under the Red Hood animated movie and he is the only one that Seppin will even contemplate on playing this role.
Tyler Hoechlin
We don't know much about Tyler Hoechlin, except he was in the show Teen Wolf, but he's young and has the intense look to play Jason.
Arsenal
Speedy, aka Roy Harper
Green Arrows failed sidekick, who just so happens to work with Jason Todd most of the time.
The ultimate mercenary.
Arsenal is Roy Harper. He was Green Arrow's sidekick until Oliver realized Roy was doing drugs,(or if we're in the new 52, became an alcoholic). Roy was kicked out of Star City and left to become his own hero.
Casting Options
Jack Reynor
Jack Reynor is only twenty-two years old and you may recognize him from Transformers: Age of Extinction.
Jeremy Irvine
Jeremy Irvine is another newcomer. He received great reviews for his performance in War Horse and we think he has the look to pull off Roy Harper.
Nova-Marvel
Sam Alexander is the son of a Nova Centurion, which is a guard for the Nova Corps. Sam ends up in the hospital and is greeted by Rocket Raccoon and Gamora. He finds his father's helmet and becomes a NOVA. We would love to see Sam Alexander join the Guardian's of the Galaxy movie.
Casting Options
Nick Robinson
Nick Robinson is young and he could definitely pull off this role.
Liam James
Liam James is also young and would fit in with Marvel.
He almost looks like a young Rip Hunter in this jacket.
Thoughts? Do you have any ideas for casting Jason Todd, Arsenal, or Nova?
~Seppin
~Rek