Hey everyone, welcome back to the Monday draft where we cast actors for roles that do not have a definitive actor yet. This week we are going visit more of the Star Wars universe and choose some of there characters who could appear in the movies. So let us begin…
Boba Fett
Boba is a clone of the infamous Jango Fett who was a bounty hunter and was killed by Jedi Master Mace Windu. His clone/son Boba grew up hating the Jedi and trained to be the best bounty hunter there ever was. We know that Garth Edwards is going to direct the film, (previously Josh Trank, but Fantastic Four did terribly). But that's all we know.
Manu Bennett
Who would do better at playing a top notch bounty hunter than Deathstroke? He was amazing in Arrow season 2 and can definitely play the tough and fierce character we all love. He was the merciless Azog in the Hobbit movies. Not to mention he looks perfect for the role.
Daniel Logan
Anyone remember this guy? He was the young Boba Fett in the Prequels. He was also the voice actor for Boba in the Clone Wars cartoon. So in a business sense he would be a perfect choice if they were going to do a prequel when he is learning to be a bounty hunter.
Lando Calrissian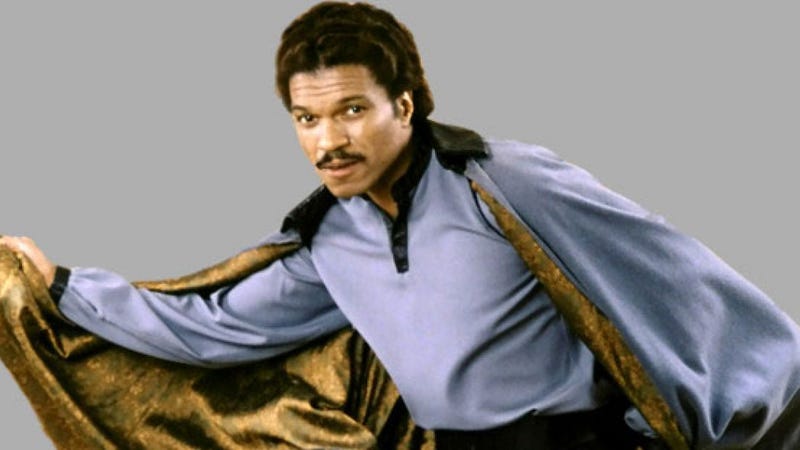 Another obvious choice after the confirmed Han Solo and Boba Fett movie. It would be really cool to see Lando appear in the Han Solo movie or maybe let him get his own film. Lando was once a gambling smuggler who eventually becomes the Baron Administrator of Cloud City. He also becomes a general for the Rebel Alliance.
Michael B. Jordan
He is an incredible young talent who did an amazing job in Creed last year. He can pull off the chatty and interesting personality that Billy Dee Williams conveyed in the originals. He's already got the connections to Disney since he is going to be in Black Panther and he could possibly get his own Solo Film.
Mehcad Brooks
He is most known for his character Eggs, on True Blood. He is older than Michael, but he is a great actor and he would probably pull off the blue and gold cape. Although he is James Olsen on Supergirl, they could easily send him off to Metropolis for some time to hide his absence.
Revan
For everyone that reads our blog we love the Old Republic storylines and would love to see them venture there. It would be amazing to see armies of Jedi and Sith or maybe even the Mandalorian wars. They could succeed were the prequels failed and actually show a fallen Jedi turn to the dark side and raise the Sith Empire.
Christian Bale
Since he was Batman, Christian Bale has seemingly been taken roles in smaller more independent films. He had been trying to be more of an action star, but that didn't really work out so he has been working on more serious films. He is the fan favorite and could definitely play Revan and lead the Sith Empire.
*Rek disagrees*
Keanu Reeves
Okay, this one is a bit of a long shot, although he has relaunched his career with John Wick. We think that Keanu could be the aspiring Jedi that slips through the cracks and finds the dark side. Also it would be cool seeing Keanu as a Jedi.
~Seppin
~Rek