Bumblebee is rocking San Diego tonight!
First, we've got this awesome poster that really hypes up the movie version of the character. We really like this poster and love the tone it is setting for the film.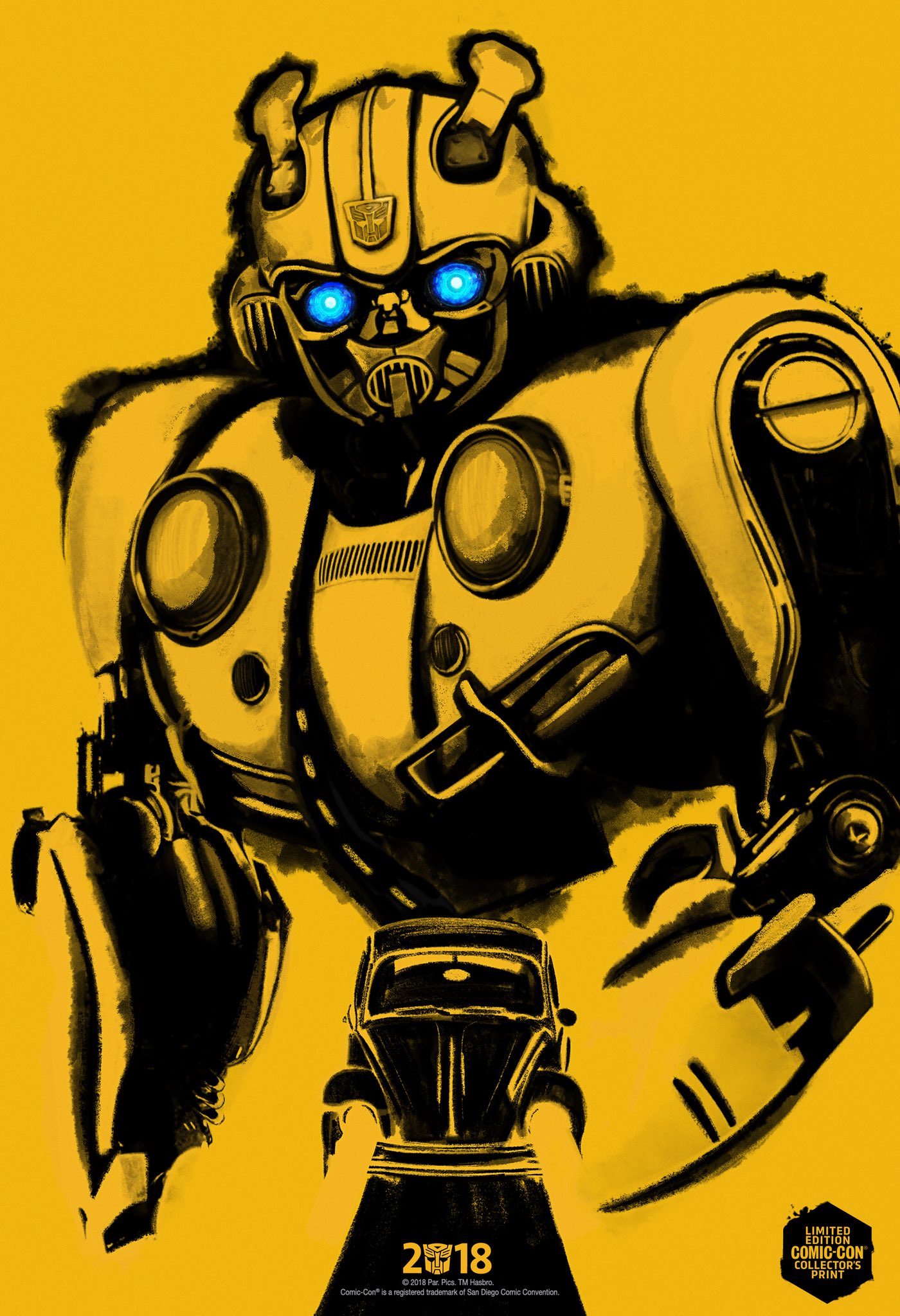 Next, we got a cool trailer for Bumblebee, but sadly the trailer isn't out yet!
~Seppin
~Rek