Originally, this post was just going to be cancelled Marvel film, but when I saw how many Spider-Man films and spin-offs were cancelled, I decided to do a separate post. Yes, the Web-head and his amazing friends have had a lot of cancelled projects over the years. Several very recently…
Thanks Sony.
This is just a list of several cancelled projects and are the five that I believe would have been the best.
5. Venom
A big reason why Spider-Man 3 is such a mess is because of all the characters that Sony made Sam Raimi juggle. The studio wanted to do a solo Venom film and thus we get Topher Grace as Eddie Brock. Apparently the studio thought that he would be a relatable villain…
Clearly they hadn't seen the movie yet. However, plans were made to have a stand alone Venom film after Spider-Man 3. Although the choice of Topher Grace was up in the air, it was heavily rumored that Carnage was going to be the villain. And who was going to play that villain? Jim Carrey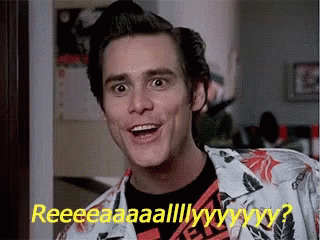 It wasn't gonna be great but this casting is pretty fun to think about.
4. Sinister Six
Aw I miss these days when Sony was trying to make their own universe. Back before the MCU, Sony wanted to do a standalone Sinister Six film. It was going to introduce a ton of villains and bring back Electro for a team of villains.
Sadly, Amazing Spider-Man 2 did not preform how the studio wanted it to and this caused a change in the film. And in one of the oddest decisions in comic book movie universes, Sony wanted to keep the Sinister Six film, but use it as a jumping point to recast Spider-Man and get rid of Andrew Garfield. This is such a weird choice and I am so glad that they never went in this direction because it makes no sense to introduce Spider-Man in a Sinister Six film.
However, it wasn't cancelled because of the ridiculous premise. No, it was cancelled because DC's Suicide Squad was coming out and Sony thought that Sinister Six was too similar and took it off their slate.
3. Silver and Black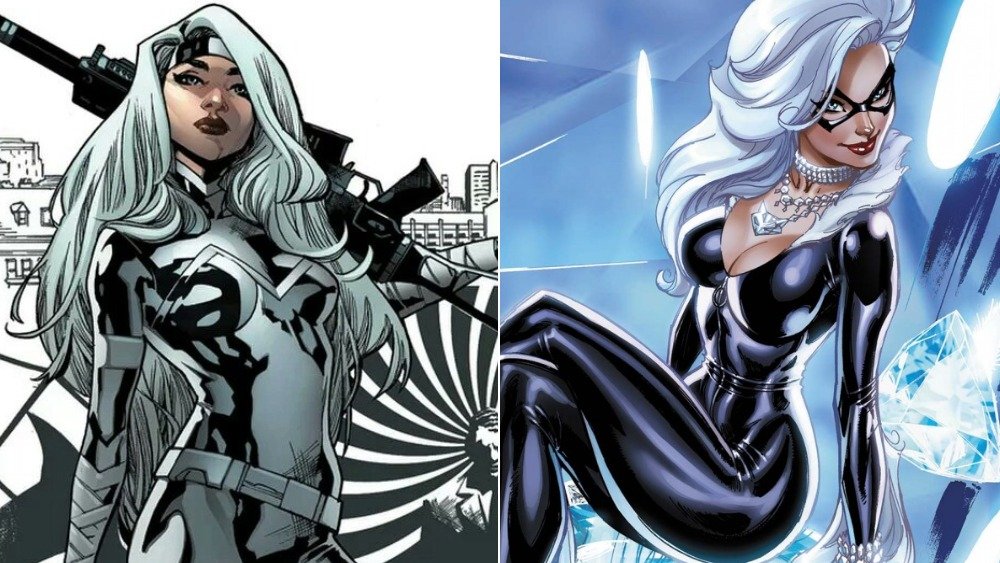 Here is a recent burn done by Sony as they cancelled a Silver and Black film that would have Silver Sable and Black Cat be introduced and team up in their own film. Gina Prince-Bythewood was even announced as the director for this film. We don't know much regarding the film, but it was speculated for a time that Tombstone would be the main villain and the film would focus heavily on several crime families.
We were pretty excited to see this film, but sadly it has changed. Sony did announce that they would be splitting up these films into two spin offs, but neither has had any traction since that announcement five years ago.
2. Amazing Spider-Man 3 & 4
I'm not sure why everyone puts these two films together because they were going to be different movies. Marc Webb was not going to return to direct the fourth film, but would instead produce. I wonder what that would have done to this franchise if had continued to a fourth movie.
As for why it was cancelled, it all comes down to Amazing Spider-Man 2 not performing well. This sucks because we do know quite a bit about what these films would focus on. For example, we know that Amazing Spider-Man 3 would bring in Mary Jane Watson, played by Shailene Woodley, and Venom.
A sad thing about Woodley's MJ, she was in Amazing Spider-Man 2, but she was cut out of the film for no good reason. In fact, you can still see her in one scenes
And yes, Garfield was supposed to wear the symbiote in the third film, ironically. Eddie Brock as never casted but was supposed to play a big part as well.
And it was all supposed to lead to a big battle with the Sinister Six which would have continued into the fourth film.
This sounds so cool and it is so sad that we never got to see it, but not as sad as the next film.
1. Spider-Man 4
What can be said about Spider-Man 4 that hasn't been said already.
The film was a sequel to a flop. We would have seen the marriage of Peter and Mary Jane as well as two more villains.
The Vulture was set to be a main villain and played by John Malkovich. Here is a little animatic that was made for the film.
Next, we also knew that Mysterio was going to be introduced in this film, whether he played a bigger part, we don't know. However, it is known that Bruce Campbell was going to be revealed to have been Mysterio the whole time. Which makes his cameo in the second film very interesting.
Overall, there is so much that we would have wanted for this film and it is a shame that we never got to see it. Hopefully Spider-Man No Way Home gives us some Tobey and Garfield equally! We need more form these Spider-Men!
What do you think? Would you have wanted to watch these?
~Seppin