Hey everyone, this is another one of my Spider-Man theory posts so be sure to check out some of the others I have been writing up for the past week because this ties in with the point I am making about the future of Spider-Man.
So, why am I talking about Spider-Man 4?
The last film was known for being quite bad and came out in 2007. What is the point in this post?
Well, I am glad that you asked that because we need to start discussing what the future holds for Spider-Man. We know that Tom Holland is going to take a small break before returning as our favorite web-head. Naturally, Sony must be looking for someone or something to fill in that void.
Now, hold your horses, we also can see from the recent trailer that this film is pushing Peter to put away the suit. So many factors are telling him that he can't have both worlds. I believe that this means that we will see Peter lose the suit and try to live a normal life.
But what is a world without Spider-Man?
Well, there are several different directions that Sony can take this. We could see Miles Morales come into the fold and finally get to see what they are planning to do with Donald Glover's Aaron Davis from Homecoming.
Or…
This is more of the crazy side of things, but we know that there are two more Spider-Men in No Way Home. Andrew Garfield and Tobey Maguire's Spider-Men are going to end up teaming up with Holland to save the day. So, why doesn't Sony build on their multiverse of characters and continue Tobey's story. Perhaps they are looking to go full Spiderverse and create the team known as the Web Warriors to defend the multiverse from terrible threats. This would fit well with the MCU's current narrative and would also allow Sony to do their own thing.
Which we know is something that they seek out to do with these Spider-Man films.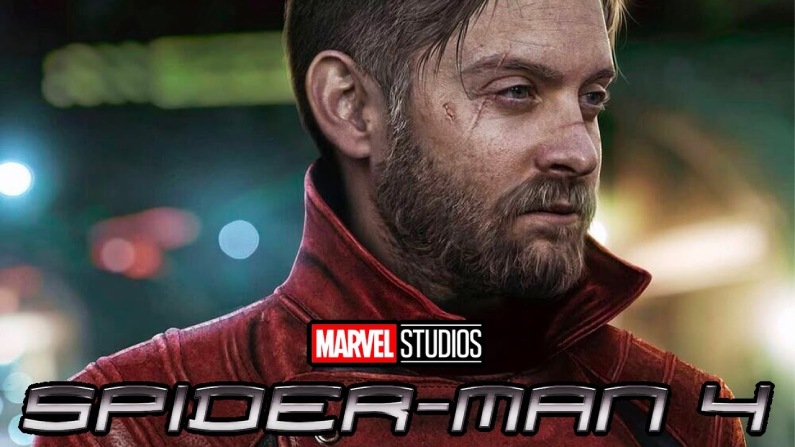 Why else would we be seeing more Tobey?
Well, he is a beloved Spider-Man by all fans and with Sam Raimi returning to Marvel with Doctor Strange: Multiverse of Madness, it would be miraculous to see the director's return to Sony and give Tobey's Spider-Man a proper end. It would be sort of like Spider-Man's version of Logan.
What is stopping this?
The biggest issue is clearly the studio. Sony and Raimi clashed heads with Spider-Man 3 and it is hard to believe the two would ever work together again. However, he did go back to Marvel to make this new Dr. Strange film…
And conveniently, he is making the film that takes place directly after Spider-Man: No Way Home, where his Spider-Man is returning…
I am not saying this is where Sony is going and I totally agree that it is unlikely, but it is a path that would bring a lot of fans to theatres and it would capitalize and continue the excitement everyone is having with No Way Home.
Who doesn't want to see Tobey's Spider-Man get a proper ending?
Overall, I agree that it is farfetched and ultimately impossible.
However, there is so much fan support for Tobey. We finally have an opportunity for something like this to happen. This is probably the only chance fans will have to get this film made.
What do you think? Would you like a fourth Spider-Man film and would you like Raimi to return?
~Seppin