It's about time that this review came out for you guys. Believe it or not, we've been watching this show all weekend to prepare a small non-spoiler review for all of you to enjoy. This way you can decide whether or not you actually want to watch the show or whether or not to make it a priority.
Sadly, Seppin was the only one to watch the show, so this is all his opinion.
Let's start!
Seppin:
"What did I think? Well, I think that the first season was incredible and probably still my favorite Marvel season on Netflix. However, I feel like this season kept the same feel of the first and was able to amp up the metahumans, the detective work, and of course, the booze!
Personally, I am a huge fan of Kristian Ritter's work on the character and believe that she shine's so well in this show. This is one of the best character adaptations I think that we have ever gotten and she just continues to wow us with her sarcastic wit and impressive intelligence. Of course, I am not a woman, so I can't give much opinion here, but I really do admire the strength that Jessica and this whole season emits. It uses modern issues and deals with them in your face, much like the original graphic novel by Brian Micheal Bendis.
When it comes to the villain, I think that they aren't as good as David Tennant's Killgrave. However, I feel like they make a great connection with Jessica and really makes the conflict that much more personal for her.
Side characters? I love Malcolm in this season, I think he did a great job. His character really shown through as a hero and a partner for Jessica to almost rely on. Let's not forget he was a power ranger after all.
Personally, I really dislike Trish. I am not too much of a fan of Hellcat, so this comes as no surprise. However, the first few episodes, I really liked her for some unexplainable reason, until she gets a little too annoying, in my opinion. (You'll know when that happens).
Jerry has an amazing side plot that really develops her character and makes her quite the star of the season. Her battle with ALS is so real and intriguing that I hope that we see more of her in Iron Fist season two and in other shows. She is just that good because she's Jerry Hogarth!
Overall it was a great season and I would rate it next to the best we've ever gotten so far!"
Rek and MSR will be posting their reviews once they are done with the show. So probably in a month!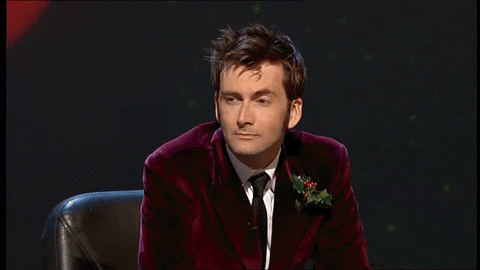 What did you think if you have seen it?
DId you like David Tennant's episode?
~Seppin
~Rek