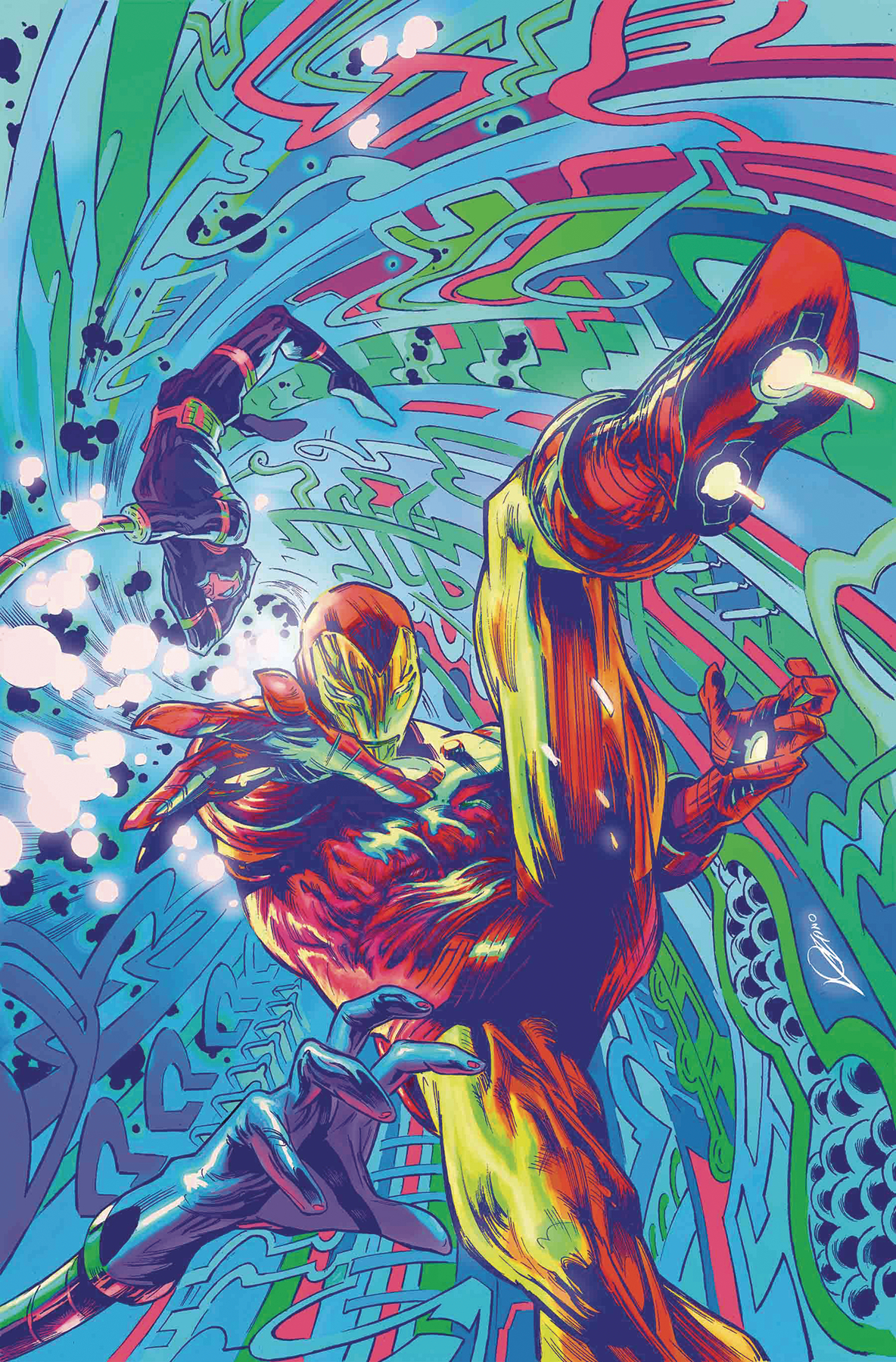 Welcome back to our new series in which we review the comics that we read every week. This week Seppin is going to be reviewing the third issue in Dan Slott's new run on Iron Man.
~~Review~~
Dan Slott did an amazing job with Amazing Spider-Man, so when he decided to take on Iron Man I was immediately interested. Although, I was worried that he would basically be writing Peter Parker again. He was the one that gave Peter his own science company, Parker Industries.
However, after the first issue, I knew that this was going to be different because of the difference between Tony Stark's personality and Peter's. Yes, they have some similarities, but Tony is more arrogant and way more wealthy. He also gets to play with more "toys" than Peter, so that's a difference as well.
This issue, we get some more about Machine Man, who was teased at the end of the last one and we also get a great concept. Without spoiling the book, I can say that Tony finally talks about the elephant in the room, his death. He also brings up his new body and questions whether he still has a soul or not.
Overall, it is looking to be a really fun book and also seems to be one of the best books Marvel has right now.
~~Score~~
Storytelling:     3.5
(How good is the story? Does it stand up to others?)
Art:     4
(Does it tell the story? Does it work well with the character?)
Importance:     3
(Does this story need to be told? Is it helping the Character?)
Character:     4
(Is the character represented well? Does the writer understand the character?)
Total:     14.5 / 20
~Seppin
~Rek