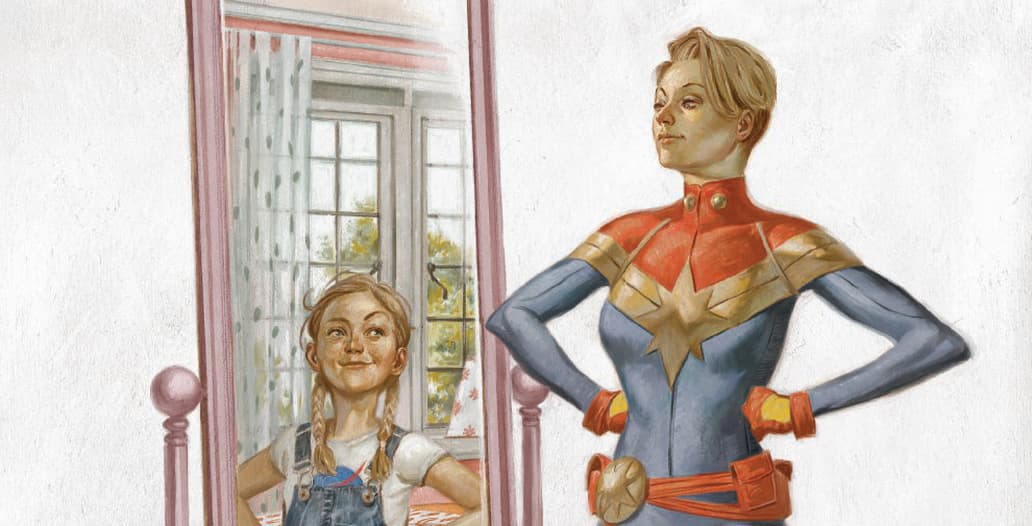 Welcome back to our new series in which we review the comics that we read every week. This week Seppin is going to be reviewing The Life of Captain Marvel #2 by Margaret Stohl and art by Carlos Pacheco and Marguerite Sauvage.
~~Review~~
I may not be the biggest fan of Captain Marvel, but I understand her wide appeal. She is a strong superheroine. Marvel, more likely Disney, decided to release a story that would become her definitive origin from this point forward. That always goes well…
The first issue really just introduced her life in Boston and her slightly messed up family. More specifically, it focused on her terrible father. She was the middle child in a family of boys, which led to her being really rebellious. Pretty standard story. She ends up visiting her mom and younger brother, who is non-responsive. She decides to stay and give up being an Avenger to take care of her brother. Okay… I like how they have humanized her character. Then we get a major twist. Or at least I think that it was meant to be one. Except, I don't see how big of a change it has on the status quo. It is revealed that her father had love letters written to another woman.
Normally, this would be a large reveal and it would destabilize the family, but I don't think it does much here. You see, they already knew that their father was an a-hole, so it shouldn't really be that big of a surprise to them. The only person that I think that this reveal would effect is the mother, who still loved her husband even though he was a piece of trash. Except, her mother already knew. So now I am stuck wondering why they put this in. Was it to make the father look even worse? It's not like anyone was questioning whether he was really a good guy, he hurt his family and was a constant alcoholic. I'm not surprised at all by this reveal. The real reason that they put this in was obviously to sell more books. It makes the reader want to know more.
This issue is confusing, to say the least, and I don't really recommend reading it. I do, however, recommend that you read some of the other Captain Marvel books because they are really good. It's sad that this one isn't going as well.
~~Score~~
Storytelling:     1
(How good is the story? Does it stand up to others?)
Art:     4
(Does it tell the story? Does it work well with the character?)
Importance:     2
(Does this story need to be told? Is it helping the Character?)
Character:     3
(Is the character represented well? Does the writer understand the character?)
Total:     10 / 20
~Seppin
~Rek