Hey everyone! Firstly, I want to preface this post for some readers that may not want to see specific rumored characters appear in stills before Sony's next Spider-Man film; you will probably want to click away. Personally, these stills aren't too crazy since Marvel has done a pretty awful job at keeping these characters' appearances a secret and we're more interested in how they are revealed in the film itself. However, I understand that some people don't want to be spoiled just yet. So, viewer discretion…
Anyways, if you don't know what happened or can't tell from the previous warning, some images stamped with youtuber John Campea's logo surfaced online. These images feature Tom Holland's Spider-Man interacting with Charlie Cox's Matt Murdock from Netflix's Daredevil series #SaveDaredevil likely pursuing legal action for Peter Parker's identity revealed.
And the other images shows Holland's Spider-Man teaming up with Tobey Maguire's Spider-Man and Andrew Garfield's Amazing Spider-Man.
Check them out below!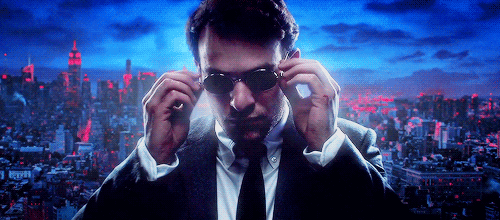 *Update: Images are getting taken down. Sorry!
A bit of a shame that these images had to come out this way, but we are still really excited to see how the film re-introduces these characters. Love to see Matt and the Spider-Men back in action!
So, what are your thoughts on the leaked No Way Home images? Are you excited to see these fan-favorite characters returning? Let us know in the comments below!
Until next time…
~Rek
~Seppin