We got to see a new trailer for Captain America: Civil War during the Super Bowl so we thought we would go over a few shots for you. We also want to discuss Marvel's upcoming movies and any new developments that have happened as of late.
You can check out our first trailer review first to refresh your memory here:
https://seppinrek.com/2015/11/30/captain-america-civil-war-trailer-shot-by-shot/
Watch the trailer from the Super Bowl below and then we'll get started:
It's Cap and he's looking resigned.
Bucky is in some sort of chamber. Rek thinks he's updating himself. Windows 7 to Windows 8.
Seppin: Why he's hooked up I have no idea. Maybe it's more backstory for Winter Soldier. Who knows.
The Falcon is perched.
"Bucky, don't make this situation any worse."
Obviously they are being apprehended whether they go quietly is entirely up to Winter Soldier.
Scarlett Witch looking horrified.
Where is she?
Wakanda? Africa?
Bucky is ready to charge. He's not looking too happy.
Rek: Nice watch.
Pretty cool shot of Tony rapidly trying to put on his Iron Man Armor for his hand.
The fact that Bucky pulled the trigger… I think it's because Bucky doesn't know Tony. They've never met before.
Black Widow checking out the destruction. We think this is during the big battle of Superheroes and she may be having doubts.
"Did I leave the stove on?"
Rhodes is down. He cannot be dead. No Way. There is no way Marvel can be that stupid to show this in a trailer.
Gwen Stacey's death. Amazing Spiderman 2…oh, never mind.
"Where we're going, we don't need Rhodes."
That's our pun for today.
Where is he? The Winter Soldier..in the wintertime. No clue where he is.
Bucky backing up Cap for a showdown. Our feeling is that they don't know that it is Iron Man behind the door and that's why in the first trailer Cap gets up to try to reason with him.
Dun dun dun…
We finally see Ant-Man in the group. He is wearing his new suit and it's pretty neat.
Black Panther just steals the shot.
Seppin's hopes: I want to see Black Panther clawing people and I also want to see Paul Rudd talk with everyone.
Rek's hopes: I want to see Daredevil. That's not happening.
Thor: Ragnarok
Predictions
Seppin: Okay. I'm going to say this on the record. I do not like Thor. He's the weakest out of the bunch and I have a feeling from what we know is that this is basically going to be Planet Hulk. Now what it is supposed to be is a super confusing story that gets rid of Thor during Civil War.
Rek:  I really don't want to see another Thor movie. Sorry, not sorry.
Leaked Footage:
Dr.Strange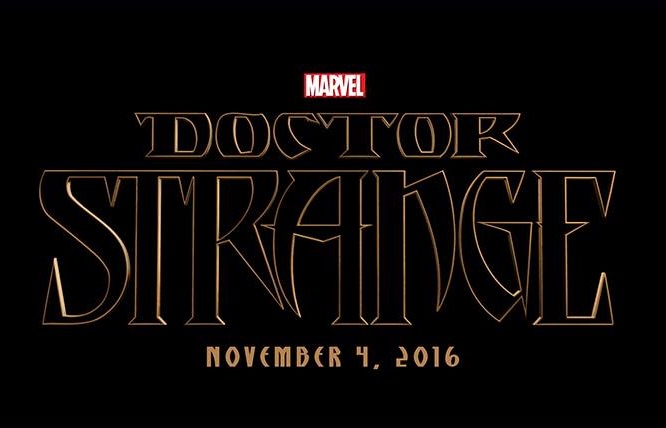 What we know:
Official Synopsis:
"Doctor Strange follows the story of neurosurgeon Doctor Stephen Strange who, after a horrific car accident, discovers the hidden world of magic and alternate dimensions."
"Doctor Strange" is the latest film in Phase 3 of the Marvel Cinematic Universe. Phase 3's goal—over the course of four years and nine films—is to introduce audiences to new heroes and continue the adventures of fan favorites."
Images:
*Released from Entertainment Weekly*
Prediction:
Seppin: I think we are going to see slight flashbacks to his origin story and some cool magical fighting. I want to hear him yell out "I am the sorcerer supreme." I also can't wait to see Wong. He is Dr. Strange's assistant. He's being played by Benedict Wong which I find funny.
Rek: I'm not hyped for this movie at all.
Guardian's of the Galaxy 2
Prediction:
Seppin: I want more music.
Rek: I'm hyped for this movie. The problem is, the Guardians are not that important. They are here to establish space and that's it. Just keep it fun.
Seppin: I completely agree, but they need to add more music.
Rek: You said that already.
Seppin: I'm also looking forward to seeing Adam Warlock since he is the most important character in Infinity Gauntlet…I mean Infinity War.
Black Panther
Prediction:
Rek: I'm somewhat hyped for this movie because Black Panther is cool.
Seppin: Black Panther defeated the Avengers. All of them.
Rek: Last heavy hitter. Make it count.
Seppin: I think they can do quite a bit since it is the first movie to showcase an African American in the lead role as a superhero. I can't wait to see Ryan Coogler to direct this movie since he did so well with Creed.
Avengers Infinity War Part 1 & 2
Prediction:
Rek: If it doesn't come out soon I swear I will lose all hype for it.
Seppin: Cool…I guess.
Rek: There's not much that's been released about it except the 88 characters that are going to be in it and no offense, but I don't care about most of them.
Captain Marvel
 Prediction:
Rek: What are they going to do? There's is nothing they can do for this movie. This plan is dumb.
Seppin: I like Captain Marvel as a character
Rek: I like Shazam as well.
Seppin: Wrong person, Rek. I think it is just their answer to Wonder Woman. She is definitely an interesting character and I'm excited to see what they can do with her.
Rek: No comment
MSR: I am shocked that they are doing this movie before a Black Widow movie. I think a Black Widow story on the big screen would be much better received and more well deserved.
Rek: This I can agree with.
Seppin: Where's the Scarlett Witch movie? Oh yeah, they don't have the X-Men rights.
Inhumans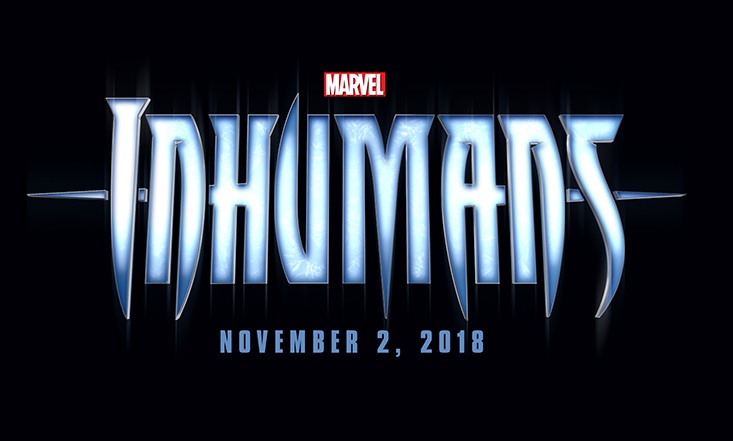 Prediction:
Seppin: It's the X-Men…sorta
Rek: Just call it off already. You already postponed it once. Plus Agents of Shield is a piece of garbage. Sorry to offend any of its 1,000 viewers.
Seppin: Their characters aren't as established or well known or powerful.
Rek: I would join Magneto on this and slowly revolt against them.
Seppin: The X-Men go to space because the Inhumans are killing them.
Rek: I'm not hyped.
Seppin: Will we see Vin Diesel as Blackbolt? Because if so, I'm in.
Comments? Do you agree or disagree? Give us a shout below but keep it civil.
~Seppin
~Rek
~MSR-Mama SeppinRek